Alderley Dipped Frame Design Bed with Slatted Headboard and Footboard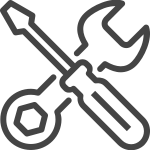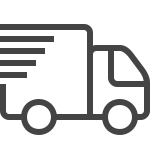 Time Living bring you a wide range of unique and stunning beds that are made to match a wide range of styles of interiors. From Ottoman Storage beds to minimal Scandi Style beds, there is sure to be a bed that matches your style of interior and suits your bed requirements. 
Slatted headboard and slatted footboard combined with dipped frame design makes this bed unique and stylish. The headboard is slated for maximum comfort. The bed frame is crafted from solid metal for a rustic feel. This bed is perfect for any home. The metal gives the bed a modern and contemporary look that suits contemporary and modern interiors. The bed is available in different colors of black or ivory.
Dimensions:
LENGTH: SD-200cm D-200cm K-210cm
WIDTH: SD-125cm D-140cm K-155cm
HEADBOARD HEIGHT: 115cm
FOOTBOARD HEIGHT: 92cm 
SIDE RAIL HEIGHT: 31cm
FLOOR TO MATTRESS BASE: 31cm 
UNDER-BED CLEARANCE (STORAGE SPACE): 26cm
Comes in three sizes and two colours: 
- Small Double, Double and King 
- Black and Ivory