Brunswick Upholstered Ottoman Storage Bed with Button Detailing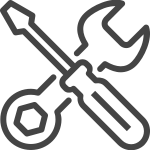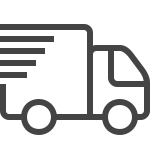 Time Living bring you a wide range of unique and stunning beds that are made to match a wide range of styles of interiors. From Ottoman Storage beds to minimal Scandi Style beds, there is sure to be a bed that matches your style of interior and suits your bed requirements. 
These stylish beds will give any bedroom a new look while adding a functional touch. Soft and comfortable, this bed has a classic design that is sure to please all who see it. Crafted with an modern inspired look, it's the perfect way to add a touch of charm to any bedroom. The button detailing along the headboard adds a touch of elegance and sophistication to your bedroom.
Dimensions:
LENGTH: D-215cm K-223 cm
WIDTH: D-145cm K-160 cm
HEADBOARD HEIGHT: 120 cm 
FOOTBOARD HEIGHT: 56 cm 
SIDE RAIL HEIGHT: 40 cm 
FLOOR TO MATTRESS BASE: 30 cm 
UNDER-BED CLEARANCE (STORAGE SPACE): 23 cm – 28 cm
Comes in two sizes and two colours: 
- Double and King Size
- Grey and Sand