City Sharp Edged Block Bed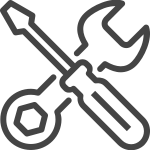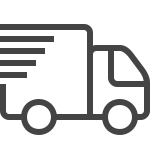 Time Living bring you a wide range of unique and stunning beds that are made to match a wide range of styles of interiors. From Ottoman Storage beds to minimal Scandi Style beds, there is sure to be a bed that matches your style of interior and suits your bed requirements. 
This sharp-edged block bed is a great choice for those who love an amazing night's sleep. With its simple and clean design, it's the perfect complement to the rest of your bedroom. This sturdy bed is made with high-quality wood to ensure it lasts for years to come. This bed comes in Single, small double, double and King size.
Dimensions:
LENGTH: S-199cm SD-199cm D-199cm K-209cm
WIDTH: S-92.5cm SD-123.5cm D-138.5cm K-153.5cm
HEADBOARD HEIGHT: 84cm
FOOTBOARD HEIGHT: 45.5cm 
SIDE RAIL HEIGHT: 31cm 
FLOOR TO MATTRESS BASE: 30cm 
UNDER-BED CLEARANCE (STORAGE SPACE): 26cm
Comes in four sizes and three colours: 
- Single, Small Double, Double and King 
- Black, Grey and White