Durban Upholstered Grey Fabric Bed with Light Brown Wooden Feet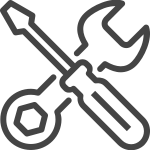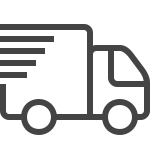 Time Living bring you a wide range of unique and stunning beds that are made to match a wide range of styles of interiors. From Ottoman Storage beds to minimal Scandi Style beds, there is sure to be a bed that matches your style of interior and suits your bed requirements. 
Relax and rest in style with this stylish Durban Upholstered Grey Fabric bed. An ideal choice for a modern bedroom, this bed offers a comfortable and stylish environment. Upholstered in a durable grey coloured fabric, this bed features wooden feet that add a distinctive touch. The multi-step upholstered headboard is ideal for styling.
Dimensions:
LENGTH: D-209cm K-219cm
WIDTH: D-155cm K-170cm
HEADBOARD HEIGHT: 104cm
FOOTBOARD HEIGHT: 40cm
SIDE RAIL HEIGHT: 40cm
FLOOR TO MATTRESS BASE: 30cm 
UNDER-BED CLEARANCE (STORAGE SPACE): 17 cm
Comes in two sizes and one colour: 
- Double and King Size
- Grey