Eclectic Furniture Brushed Buffalo Leather Rocking Chair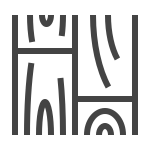 The Eclectic Furniture Range is a great choice for those that are looking to add a modern and stylish touch to their home. This diverse range is made from recycled and reclaimed wood materials and features a distressed finish for a unique look.
 A stylish and comfortable addition to any living room, this piece is the perfect way to update your look without having to change your furniture. The rustic buffalo leather is a versatile design that looks great with a variety of styles. The sturdy bracing and thick leather ensure you have a long lasting and comfortable seat to relax in. The leather-covered metal arms are a stylish design choice that adds a modern touch.
Dimensions:
Height: 97cm
Width: 95cm
Depth: 51cm