Geneva Padded Scandi Style Bed with Wooden Feet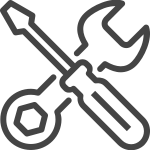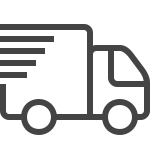 Time Living bring you a wide range of unique and stunning beds that are made to match a wide range of styles of interiors. From Ottoman Storage beds to minimal Scandi Style beds, there is sure to be a bed that matches your style of interior and suits your bed requirements. 
An ultra-comfortable and stylish bed, this bed will not disappoint. Simple and uncluttered, the simple styling brings a modern feel to your bedroom and makes it the ideal place to relax. This bed comes in two finishes of either Light Grey or Dark Grey so that you can choose the perfect shade to match your bedroom. The neutral color is a perfect addition to any bedroom for a minimalist look. 
Dimensions:
LENGTH: D-211cm K-219cm
WIDTH: D-148cm K-163cm
HEADBOARD HEIGHT: 99cm 
FOOTBOARD HEIGHT: 46cm 
SIDE RAIL HEIGHT: 35cm 
FLOOR TO MATTRESS BASE: 26cm 
UNDER-BED CLEARANCE (STORAGE SPACE): 14cm
Comes in two sizes and two colours: 
- Double and King Size
- Light Grey and Dark Grey