iVogue Car Seat Group 0+ (Sienna)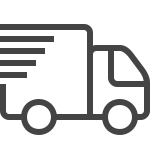 iVogue Car Seat For iVogue Travel Pram System 3 In 1.
Compatible With a  High Quality Baby Stroller & Pram System Designed & Manufactured To The Highest Standards. Built Carefully With Baby And The Parent In Mind iVogue Pram System Offers The Parent An Unrivaled Experience For Practicality Usability & Comfort To Carry The Precious Little Baby Or Toddler. Built By Using The Highest Quality Materials And Highly Skilled Team Of People The iSafe™ Pram System Would Easily Leave Behind All Its Competitor Products In Its Category.
Sale includes:
iVogue Infant Car Seat Group 0+

x1 Head Support

x2 Shoulder Pads

Hood

( Chassis not included )
Find Out More About iVogue Design Here