Vancouver Petite 3 Drawer Bedside Table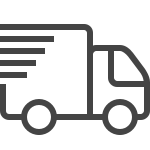 Create a gorgeous living space with the Vancouver Range, crafted from solid oak, this range is ideal for smaller spaces without compromising on quality. 
These petite 3 drawer bedside tables are crafted from solid oak wood, making them durable and sturdy. The rustic design features an antique finish, making it a stylish addition to any bedroom. The stylish touches like the hand-forged brass handles give a traditional feel that is sure to make a lasting impression.
Dimensions:
Height: 58.5cm
Width: 50cm
Depth: 35cm