Vancouver Petite 6 Drawer Chest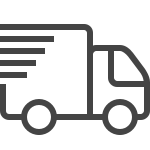 Create a gorgeous living space with the Vancouver Range, crafted from solid oak, this range is ideal for smaller spaces without compromising on quality. 
This petite 6 drawer chest is a wonderful addition to any bedroom. Crafted from the highest grade European solid oak, this piece is made to last a lifetime. Made with oak hardwood back and drawer inners. The chunky rustic oak tops give the piece a strong and durable design that's sure to last. The wooden drop handles are elegant accents that add to the aesthetic appeal of the piece. The gorgeous golden waxed oil finish to emphasises the beautiful oak grain.
Dimensions:
Height: 76cm
Width: 120cm
Depth: 40cm