Vancouver Premium Blanket Chest with Leather Seat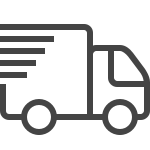 Create a gorgeous living space with the Vancouver Range, crafted from solid oak, this range is ideal for smaller spaces without compromising on quality. 
This elegant and stylish chest is a great addition for your bedroom. The bold and stylish tapered legs have a rustic appearance to them which makes it look even more stylish and stylish. The large lid lifts up to reveal a spacious storage space which is perfect for storing blankets and bedding. Additionally, the padded leather seat allows the chest to be used as a seat, adding to its practicality for your home.
Dimensions:
Height: 50cm
Width: 104cm
Depth: 47cm